The Blauwbrug is a historic bridge in Amsterdam spanning the river Amstel and connecting the Rembrandtplein and Waterlooplein areas. The bridge lends its name from a 17th-century blue wooden bridge positioned in the same location as the existing bridge.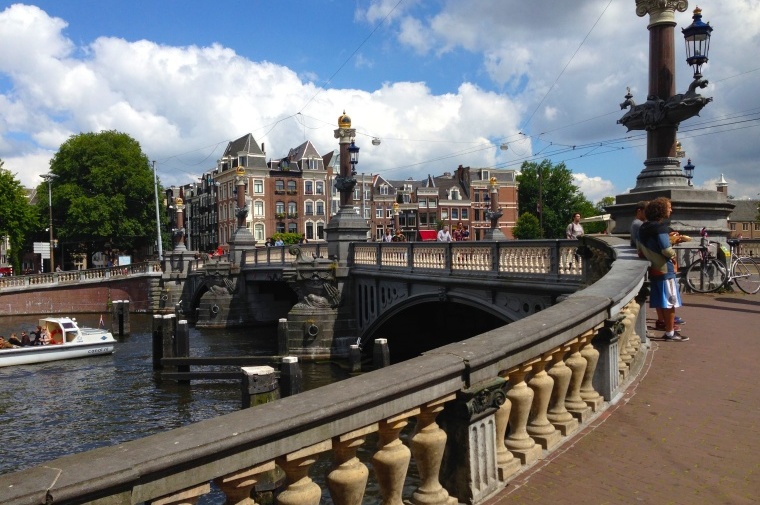 Blauwbrug is one of the most richly decorated bridges in Amsterdam with ornate lanterns and crowns. Underneath, it has three openings for to cater for the steady flow of canal boats passing along the Amstel.
The current bridge which is constructed of stone was built in 1883 for the World Colonial Exhibition which attracted thousands of visitors to Amsterdam. The design by architects W.H. Springer and B. de Greef drew inspiration from the Pont Alexander III in Paris. The following World Colonial Exhibition six years later in Paris delivered the iconic Eiffel Tower as it's main attraction.
location
Blauwbrug is a twenty-minute brisk walk from Amsterdam Central Station. Head towards De Waag, Café de Sluyswacht, Rembrandthuis, Waterlooplein and finally Opera.
Metro: Take Metro 54 from Central Station to Waterlooplein which takes about 3 mins and continue on foot to Blauwbrug.
photo tips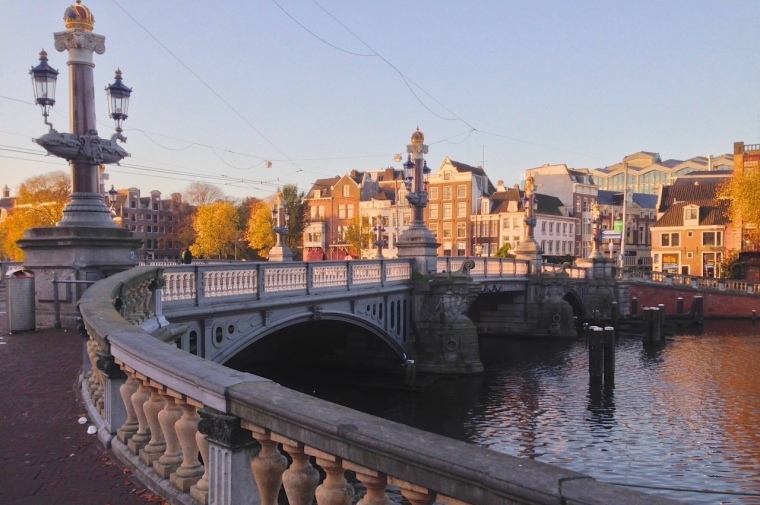 Use the natural lines of the bridge walls to lead the eye into the photo.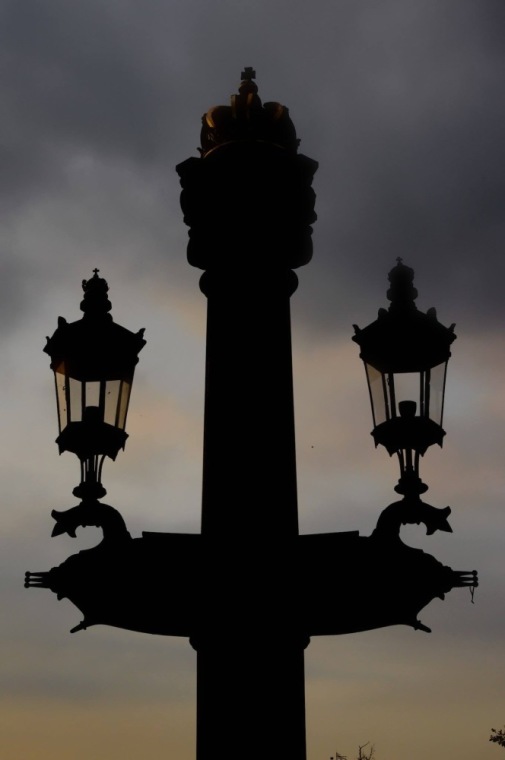 Shoot at sunset in order to create a silhouette from the pillars.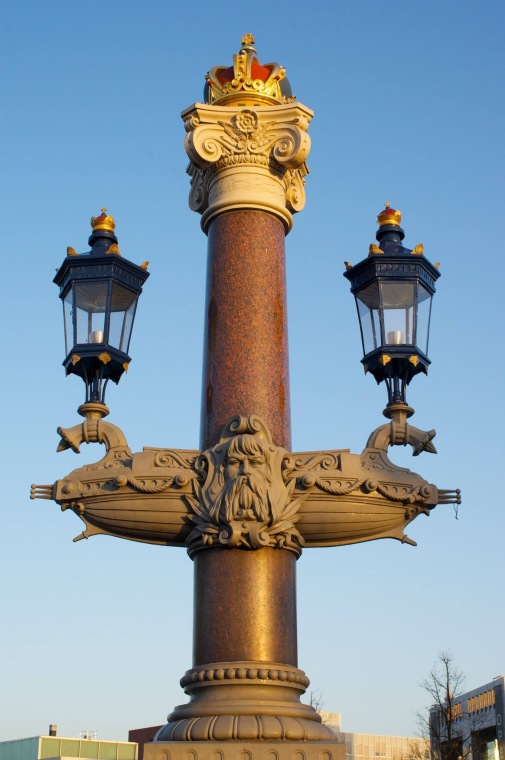 Look for detail such as the crown and lamps on the decorative pillars.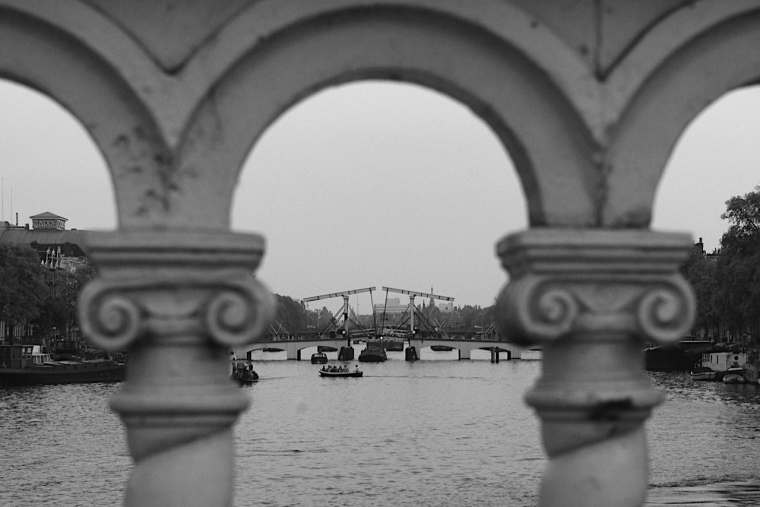 Magere Brug framed by the pillars of Blauwbrug
sights nearby
Blauwbrug is just a short walk from Rembrandtplein and Waterlooplein with its famous open-air market. Look further along the river Amstel and you will see Magere Brug. This is also just a couple of minutes on foot.