Blauwburgwal is Amsterdam shortest canal, no more than 100 meters in length and connects the two innermost canals, Singel and Herengracht. It's no more than a 15-minute walk from central station, so perfect if you want to see some sites whilst waiting for a connection.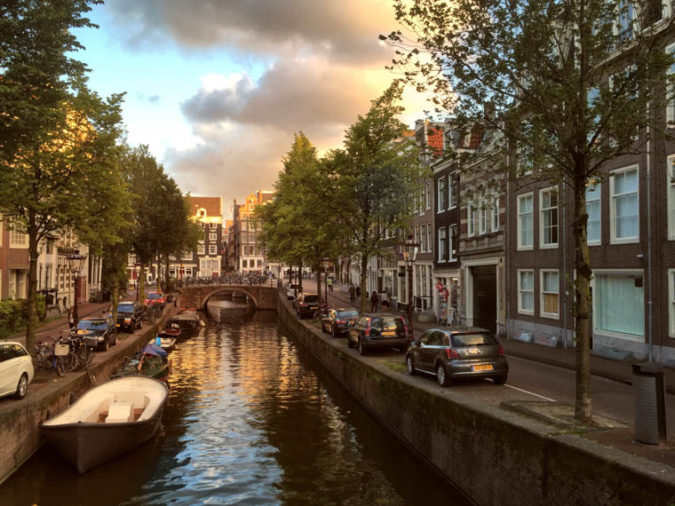 How old are the buildings on Blauwburgwal?
Some of the canal houses date back to the 17th century.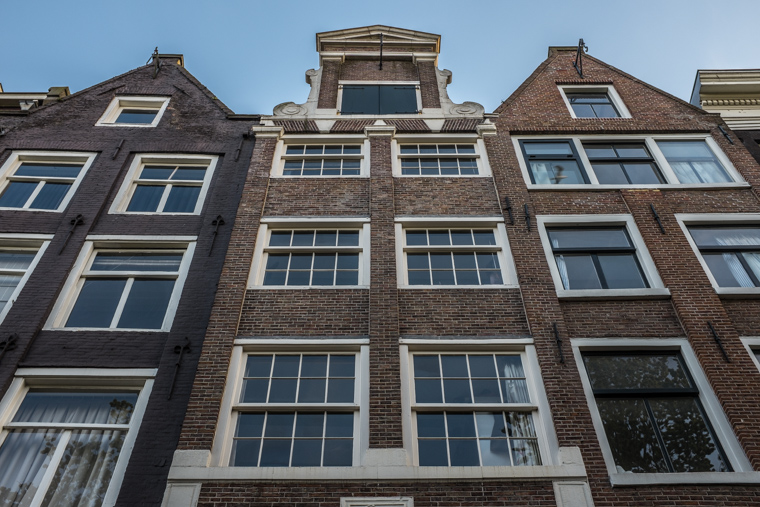 One section of houses on the corner of Herengracht/Blauwburgwal is more modern. It was rebuilt after being damaged in World War II.
World War II Bombing in Blauwburgwal
On 11 May 1940, The building was struck by a bomb causing severe structural damage. The bomb came from a German Aircraft which was hit by flak over Sloterdijk. It continued its flight, but The pilot decided to release two bombs in case the plane crashed. One of The bombs bounced over the bridge into the water of the Blauwburgwal, the other hit the houses on the corner. Fourteen buildings were destroyed and forty-four people lost their lives.
Blauwburgwal corner building as is it now...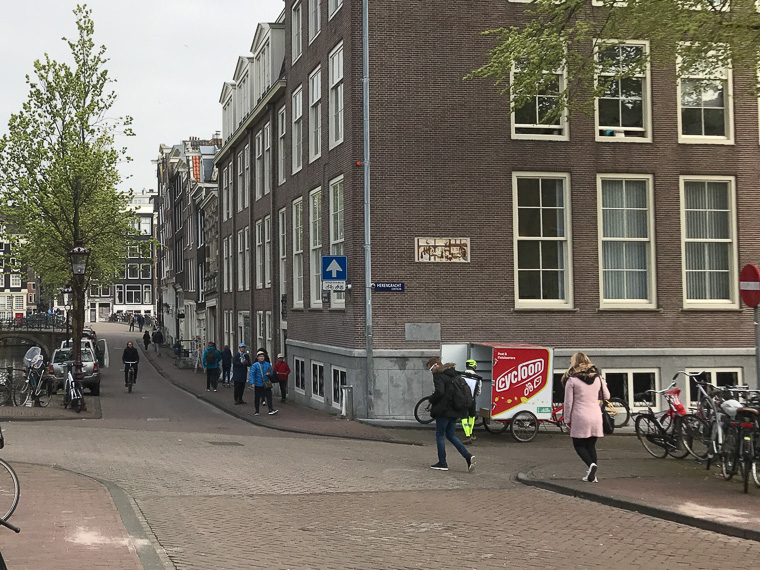 Golden Flying Horse
Many of Amsterdam's historic canal houses are furnished with decorative stone plaques (Dutch; Gevelstenen). This house on has a golden flying horse.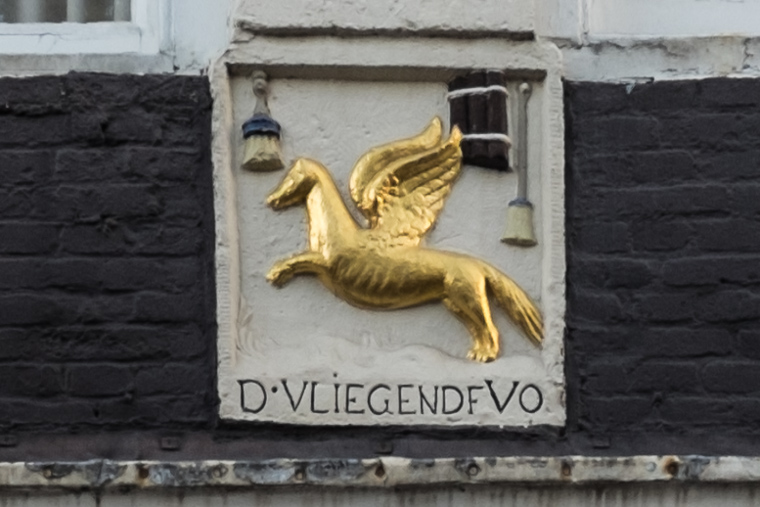 Ornamental Glass
The corner house with a decorative glass window.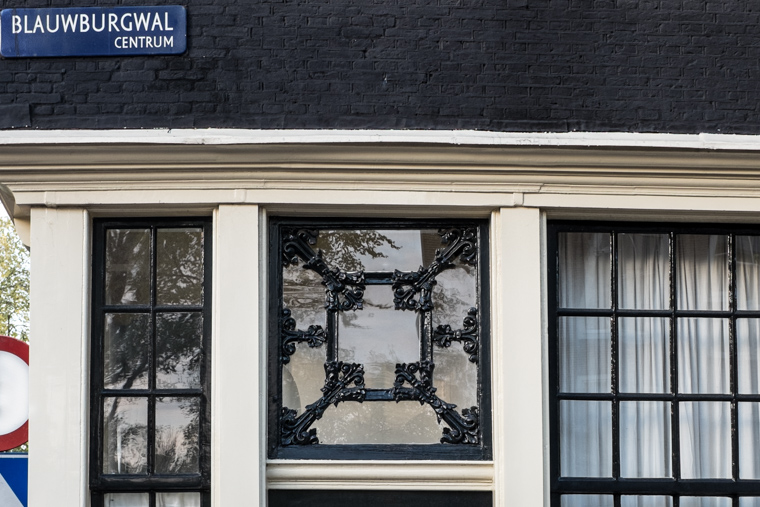 Canal House Gable
The corner house on Blauwburgwal with a bell-gable.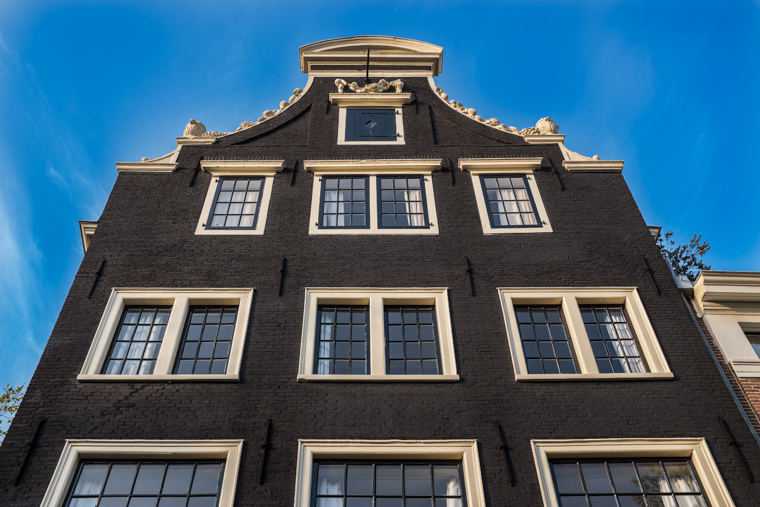 Canal Bridge
The small bridge over Blauwburgwal joining Singel canal.