The Bloemenmarkt Flower Market is a floating market located on Singel. In the past, traders would sail in from the Amstel and sell flowers directly from their boats. The modern day market uses a permanent floating structure and is primarily a place to buy souvenirs & flower bulbs rather than fresh flowers.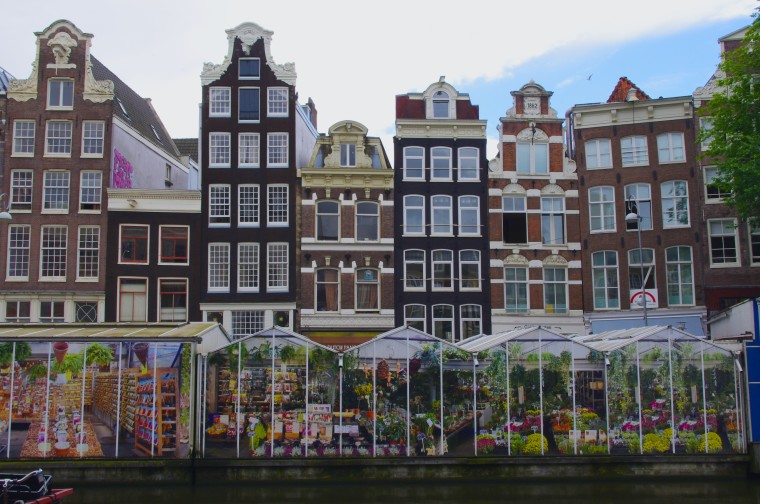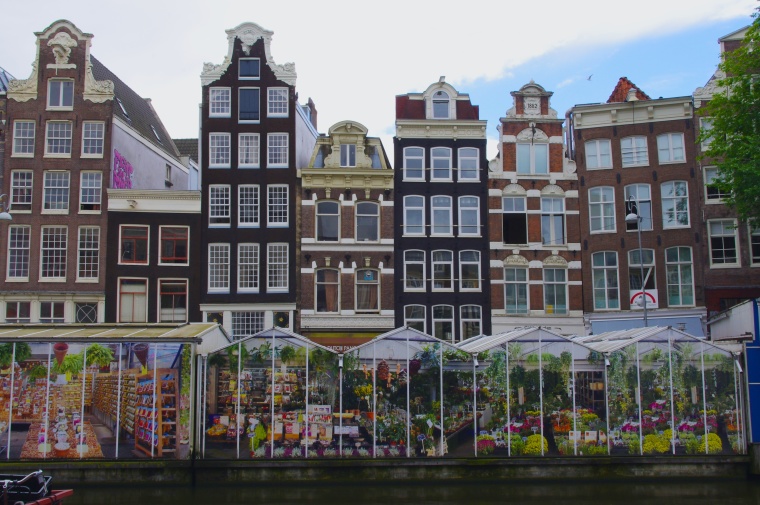 The present day market is a big tourist attraction selling not only fresh cut flowers, but bulbs which can be exported directly overseas. The stalls are a great place to buy gifts & souvenirs of Holland and Amsterdam. The opposite side of the narrow street offer an interesting and somewhat unusual selection of shops and cafés including the Christmas Palace shop where you can buy Christmas decorations 365 days of the year!
It's well worth viewing the back of the market stalls from the other side of the Singel with the canal houses as an atmospheric backdrop.
The market is open from 9:00 -17:30 Monday to Saturday and 11:00-17:30 on Sundays.
location
The Bloemenmarkt is in the centre Amsterdam located by the Munttoren.
photo tips
It's a very compact area and often very busy so try to arrive just after 9:00 when the market opens before it gets too crowded.
Take a shot of the back of the market from the other side of the water against the backdrop of the canal houses
Use camera phone to capture close up details such as flowers and souvenirs in the shops; clogs, windmills.
Be aware that not all of the stalls allow their products and displays to be photographed.
sights nearby
Have you also visited the Bloemenmarkt flower market? If so, let me know what you liked most about it in the comments below…