The Mozes en Aäronkerk is a Roman Catholic Church in neighbourhood of Waterlooplein, Amsterdam. It takes it's name from two houses named "Moses" and "Aaron" where the church originally began in 1641.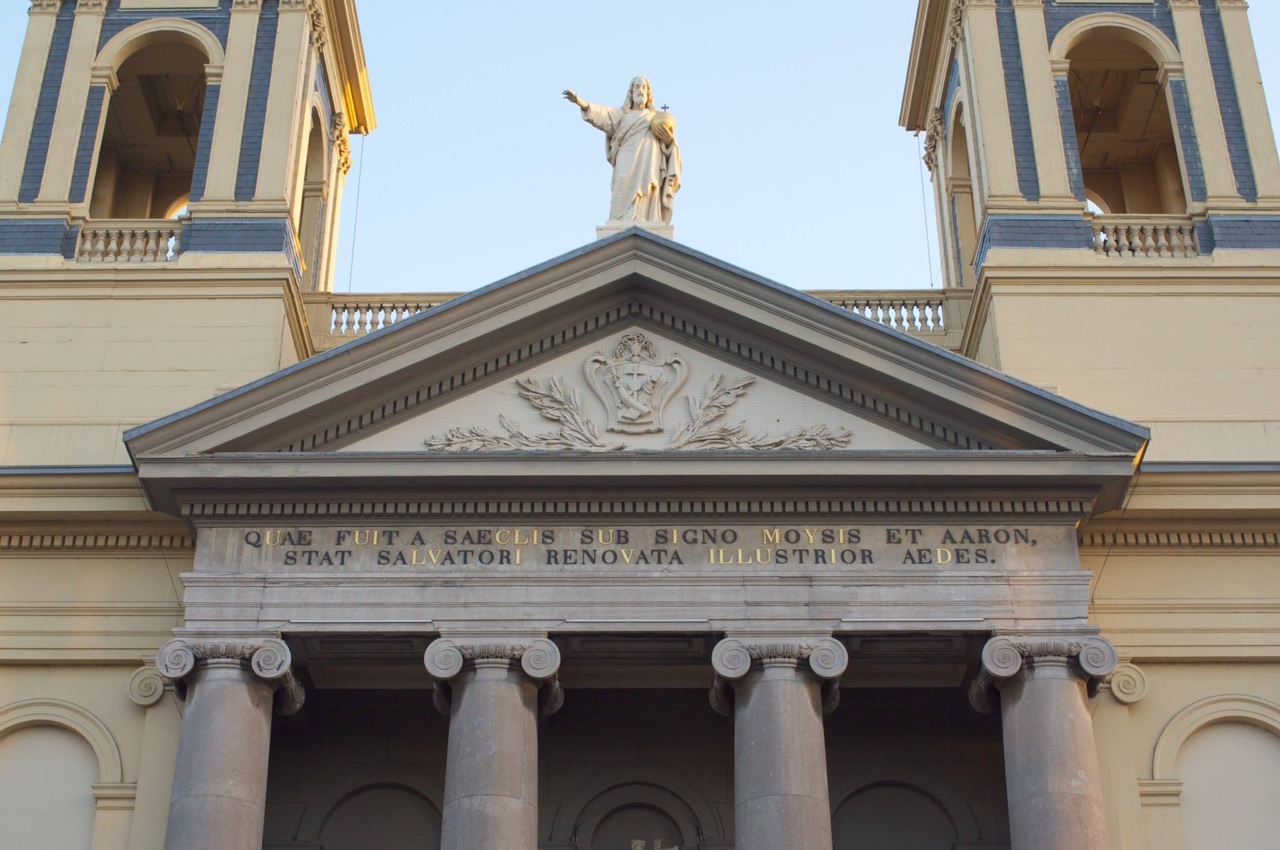 The church was started by Franciscan priests in the first centuries after the Reformation as a hidden church. The official name of the church located in these houses was Sint-Anthoniuskerk – dedicated to the church's patron saint, St. Anthony of Padua. It continued to operate in a clandestine manner until the early 19th Century, when the prohibitions concerning public display of Roman Catholic services were finally lifted. The present building was constructed between 1837 and 1841 with financial support from the Dutch government as part of a scheme known as Waterstaatkerk (government church funded). Over time, the attendance declined as the parishioners moved to other parts of Amsterdam and eventually in 1969, the parish of "Sint-Anthonius" was abolished in 1969. In 1970, the present church building was designated as a Dutch cultural heritage monument (Rijksmonument). Until recently, the Mozes en Aäronkerk did not celebrate the Mass on Sundays. However, In July 2014, Bishop Jos Punt of the Diocese of Haarlem-Amsterdam announced that the church would again function as a place of worship. The church is now restored as a Catholic church and entrusted to the Community of Sant'Egidio.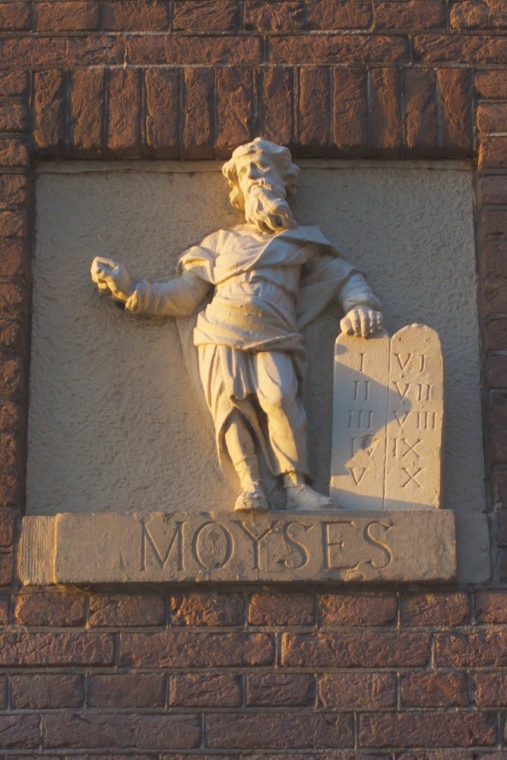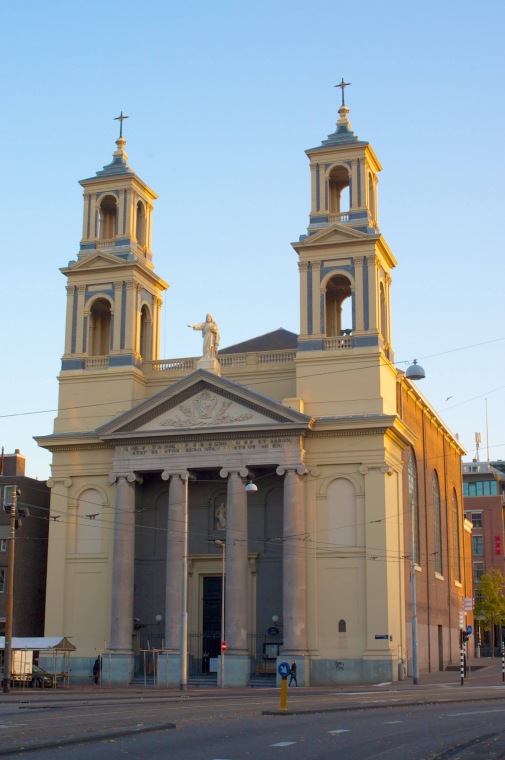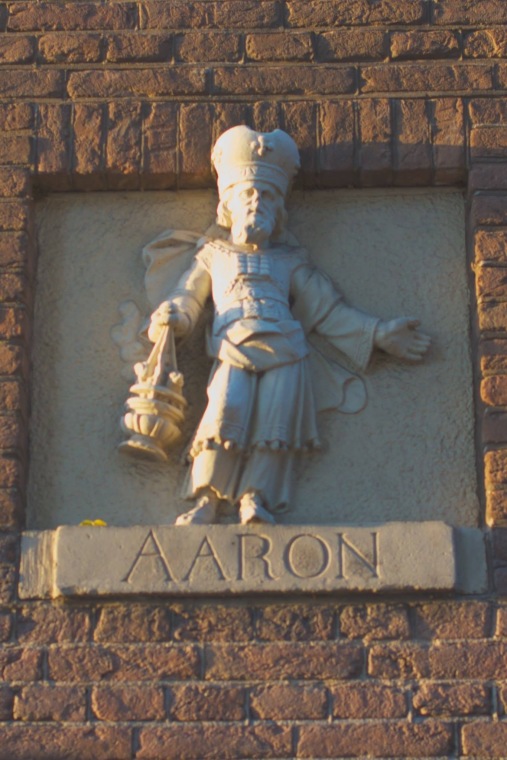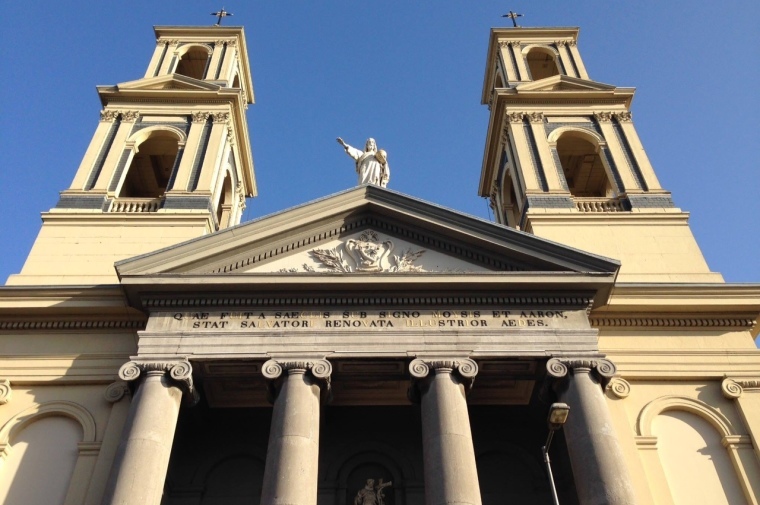 location
The Aaron and Moses Church is about a twenty minutes walk from Amsterdam Central Station to Rembrandtplein passing De Waag, Café de Sluyswacht & Rembrandthuis. Nearest Metro: From Central Station, take Metro 54 to Waterlooplein which takes about 3 mins, and continue on foot to Blauwbrug.
photo tips
– Two plaques from the original houses Moses & Aaron can be found at the back of the church (Jodenbreestraat).
– The inside of the church can be seen – the church is open to the public for mass & prayer.
– The front facade is best photographed when the Waterlooplein market is closed.
sights nearby