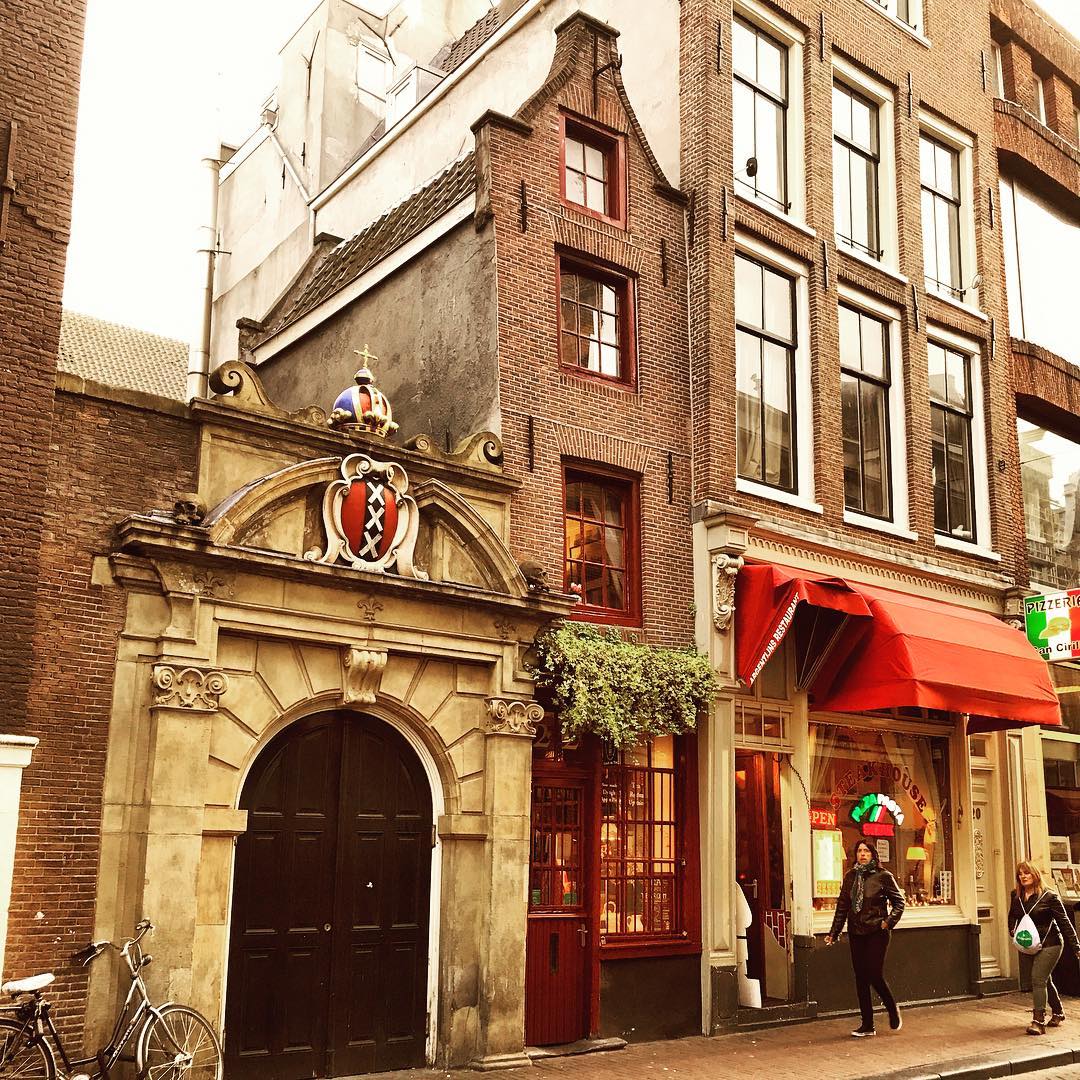 Is this the narrowest house in Amsterdam? The house shown here can be found on Oude Hoogstraat right in the centre of Amsterdam, between Dam Square and the Red Light District. The house is just over 2 metres wide and has a total surface area of just 9 square metres!
The house is currently home to a shop selling a variety of fresh loose teas, pre-packaged tea, tea accessories. Upstairs, there is a small tea room serving specialty teas from the shop below and pastry from their own kitchen. Amsterdam's smallest tea room provides an intimate setting, with seating for up to five people.
The tour guides on the canal cruises will often point to a house on Singel canal (Nr 7) and confidently told you that it is Amsterdam's narrowest house. However, that house looks like it might just be the entrance for a wider house. What do you think?
Instagram filter used: Juno
Photo taken at: Oude Hoogstraat 22, Amsterdam