Some more photos from the beautiful
tulip fields of Hillegom
 in Holland.  The town is about 30 minutes by train from Amsterdam with the train station right next to the tulips fields. I set out after work in the evening with three cameras; my iPhone 7 plus, a
Fuji x100t
and my very first (budget) DSLR, the Pentax K-x DSLR. All these cameras produce nice images but the x100t is by far my favourite.
Fuji x100t photos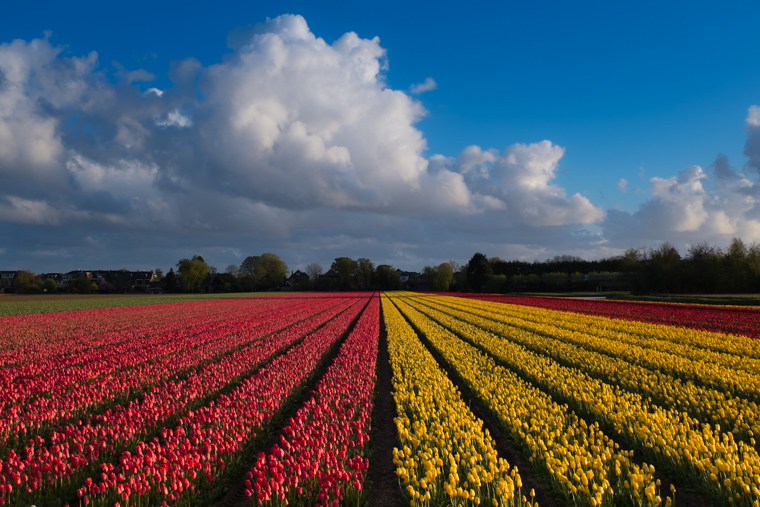 The forecast on my phone said it would rain, and it did! However, these were just heavy showers and soon passed, clearing the air.  The lines of tulips draw the eye towards the sky and cumulus clouds.
25 April 2017 – 6:50pm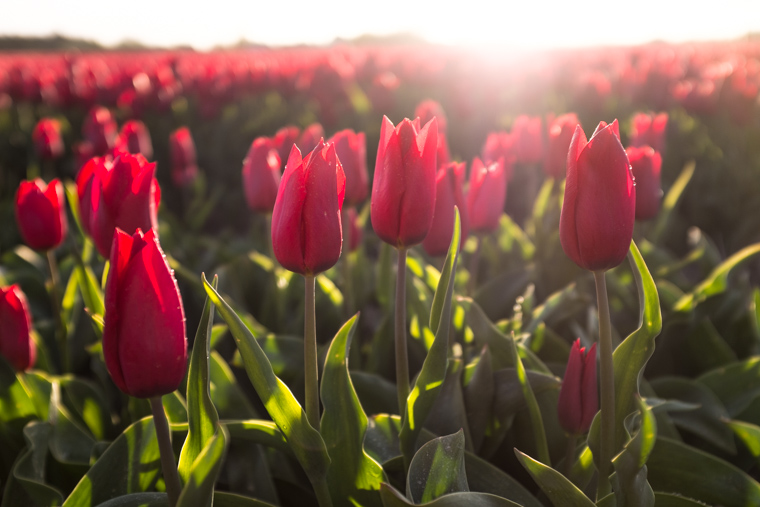 Shooting into the sun is not easy for two reasons. The camera will always try and adjust the exposure leaving the subject underexposed. It's hard to see the image on the LCD due to the bright light. Setting the camera to manual and taking a few extra shots with different shutter speeds.
Fuji x100t 1/1000sec  f/2 iso200
25 April 2017 – 7:00pm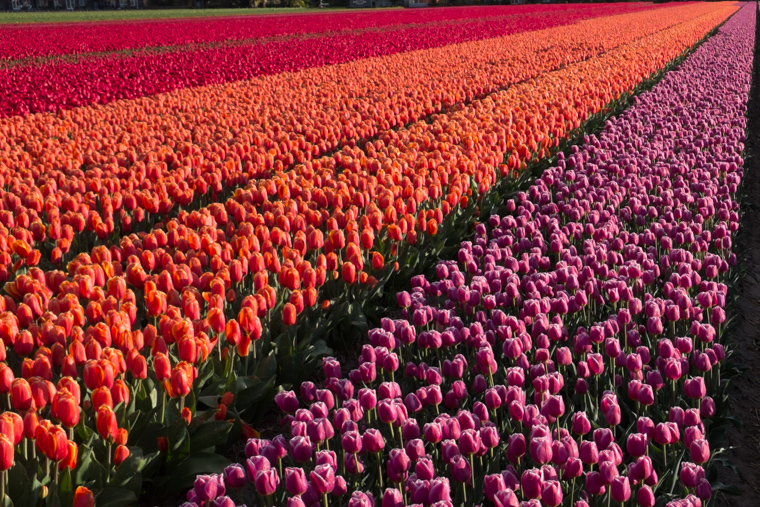 The aim here was to fill the frame with colour!
Fuji x100t 1/125sec  f/11 iso200
25 April 2017 – 6:50pm