Waterlooplein is the location of Amsterdam's best known and largest open air flee-market. Situated in the centre of the city close to Rembrandthuis, it is popular with tourists looking for souvenirs and bargain hunters.
Waterlooplein is not actually that old in comparison with much of Amsterdam. It dates back to 1882 when the canals  Leprozengracht and Houtgracht were filled in to create a market square in the Jewish district. This spot was once known as Vlooyenburg, an island used to house the Jewish immigrants in the 16th century and became the centre of Amsterdam's art and lumber trade.
The original market disappeared during the Second World War when the majority of Jewish Amsterdammers were sent to concentration camps by the Nazis. After the war, the market flourished due to the demand for secondhand goods. In the 60s and 70s Waterlooplein Market enjoyed a heyday with the increase in tourism and hippy flower-power fashions.  The remains a popular place for buying & selling vintage clothes, books, CDs/DVDs, furniture, jewellery, crafts, bike accessories, etc.
Waterlooplein Market is open Monday-Saturday between 9:00 and 18:00.
For up-to-date informormation check out the official Waterlooplein website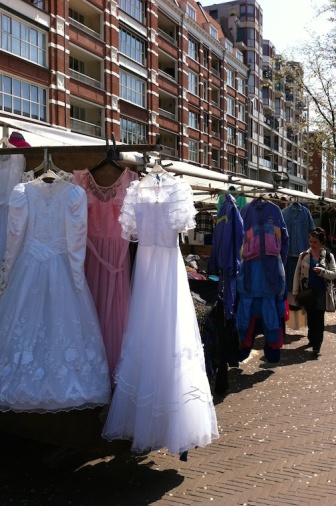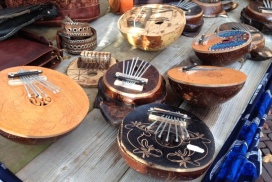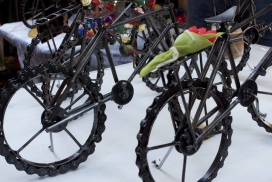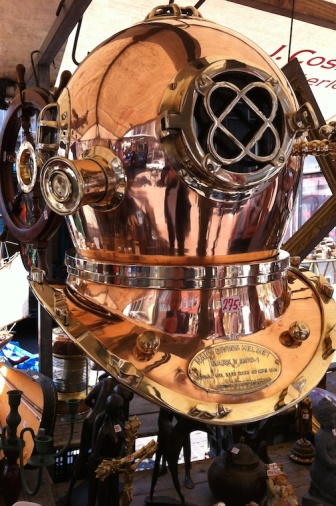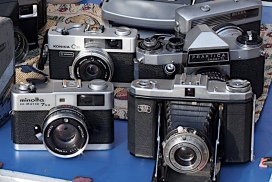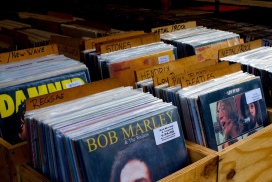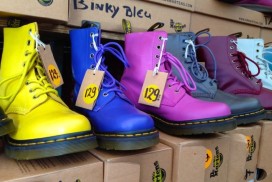 location
Waterlooplein is located in the centre of Amsterdam, next to the river Amstel. It's approximately 15 minutes walk from central Station.
Trams 9 & 14: Stop Waterlooplein
Metro: 51, 53 & 54: Stop Waterlooplein


photo tips
Look for Strong colours on the market stalls such as the brightly coloured Dr Martens boots. These intense colors with a simple composition grab the viewers attention.
Repeating Patterns create a visual rhythm and is a simple but effective composition technique.
Humorous and unusual items are plentiful at Waterlooplein. Remarkable and original images can be more popular than excellent but predictable shots.
sights nearby