Many of Amsterdam's older buildings have decorative gables at the top. The canal house gables have come in a variety of style and give an insight into the history of the building.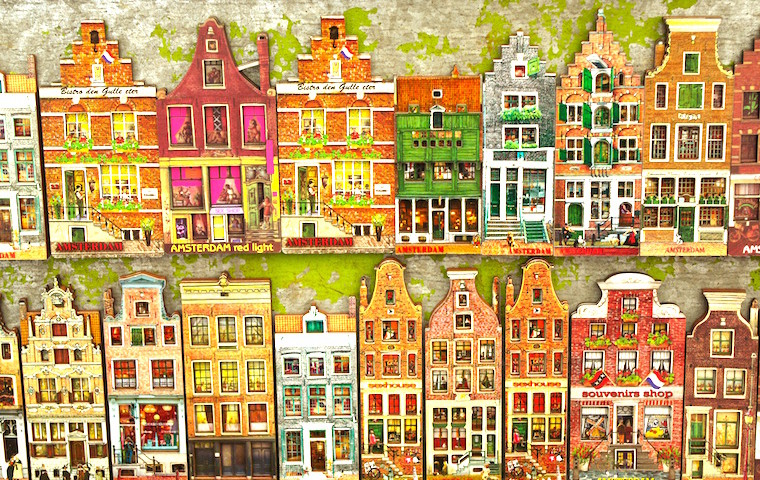 A gable is the section of wall between the edges of a dual-pitched roof. They are visible on the tall elegant canal houses in Amsterdam providing both an aesthetic and functional purpose through their winches. The winches are still used for lifting heavy or bulky items to the top floors.
Throughout four centuries, the design of the gable facades evolved according to the fashion of the times. Initially there were simple triangular gables. These can be seen on the 15th century wooden house in Begijnhof. Then, from 1600 onwards, the step and spout gables were introduced and had a more solid construction using brick and sandstone. The earliest examples were simple and functional but gradually became more elaborate. Next came the neck gable with the baroque style of Louis XIV and the bell gable with an asymmetrical Louis XV style.
A walk along Brouwersgracht and Prinsengracht is the best way to quickly sample the various canal house gable styles in Amsterdam. They can be found in various locations throughout the centre- also on houses which are not directly next to the canals. It should also be noted that these gables are not unique to Amsterdam or even Holland. They appear in Belgium's cities such as Bruges, Brussels and Antwerp.