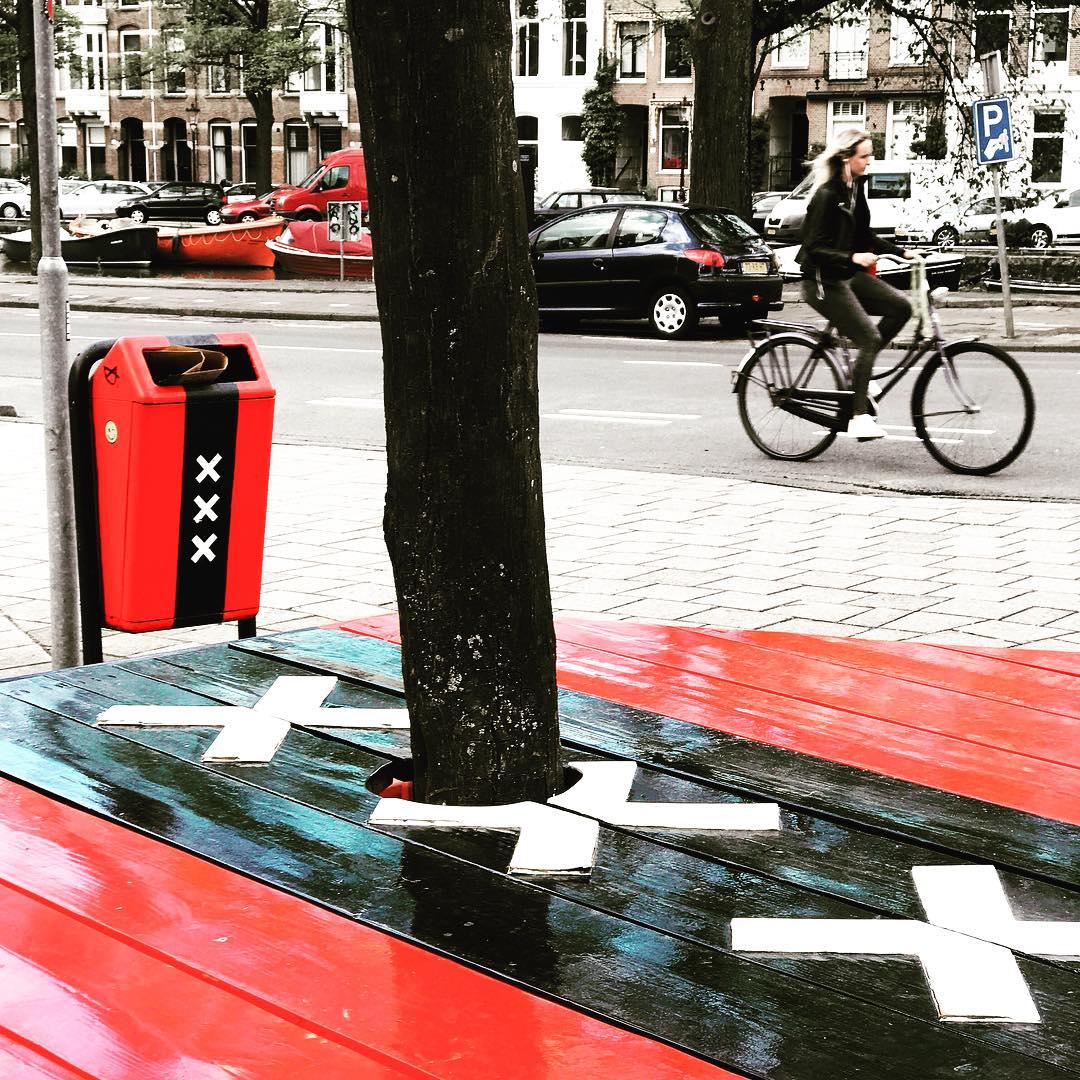 Many people wonder about the meaning of XXX in Amsterdam. In many places in Amsterdam, you can find this symbol consisting of three vertical crosses. It appears in many places…
Souvenirs
"The city's brand mark with three crosses" – seen on t-shirts, caps, umbrellas, mugs, pens etc.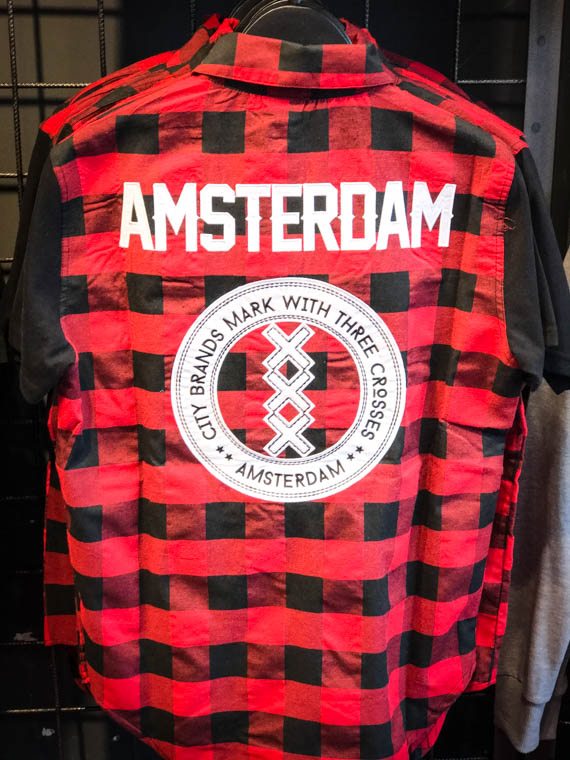 Garbage Containers
Just in case another city tries to steal it?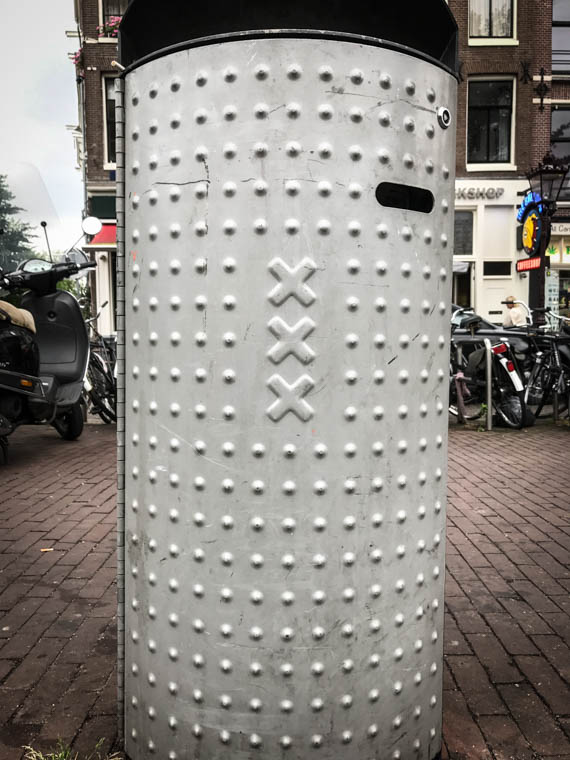 Bike Racks
Amsterdam's massive multistory bike parking facility near central station.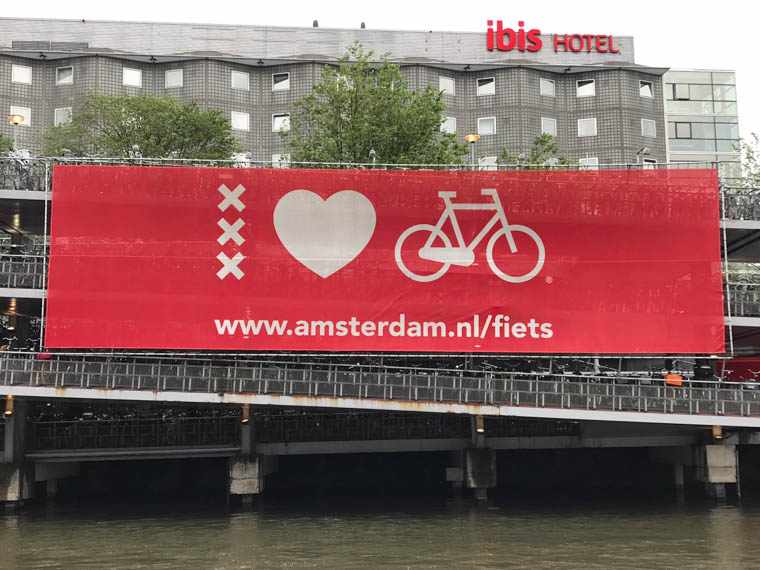 Drain Covers
Pretty much all street furniture owned by the local government is marked with the X's.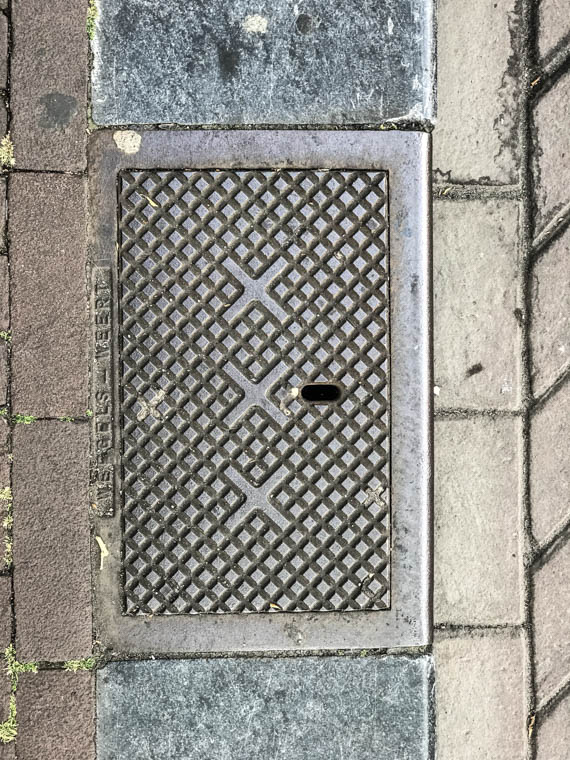 City Coat of Arms
Shown below is the coat of arms displayed inside St. Nicholas Church.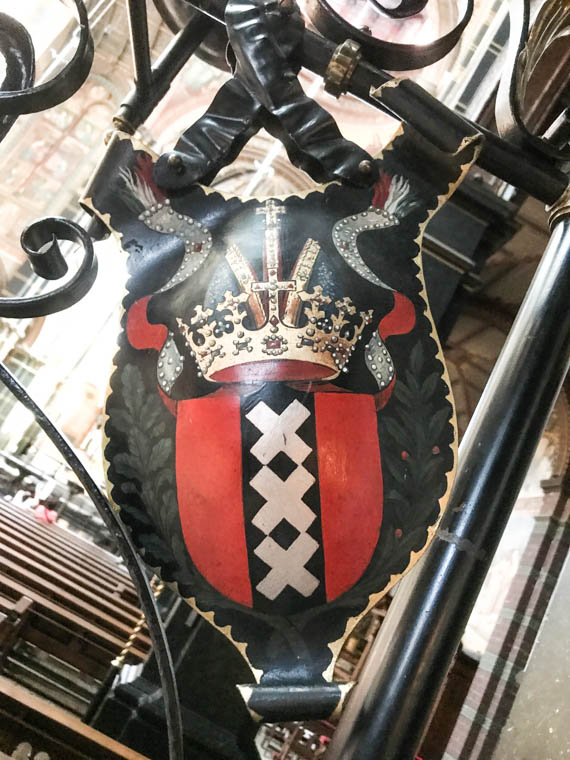 Traffic Bollards
These are known locally as Amsterdammertjes which stop vehicles from driving on the pavement. Almost all of these are dented and scraped!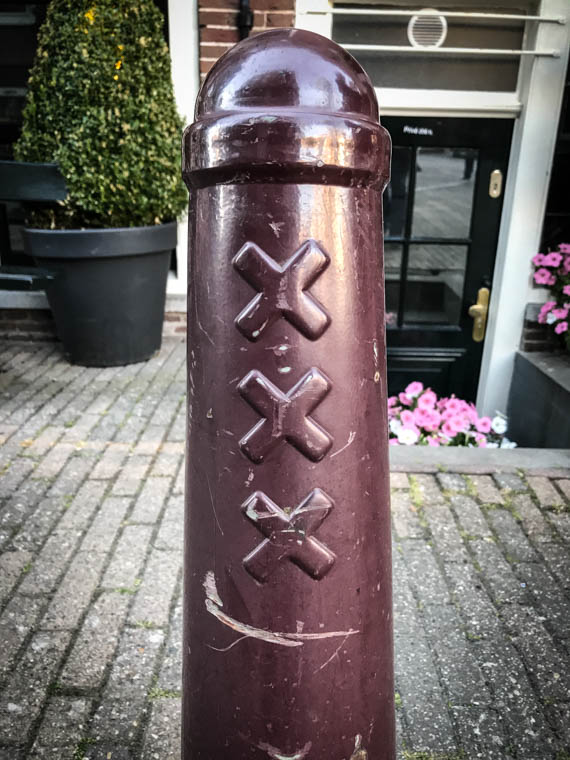 Historic Buildings
Three X's above the entrance for 17th-century HQ of the Dutch East India Company next to Amsterdam's Smallest House.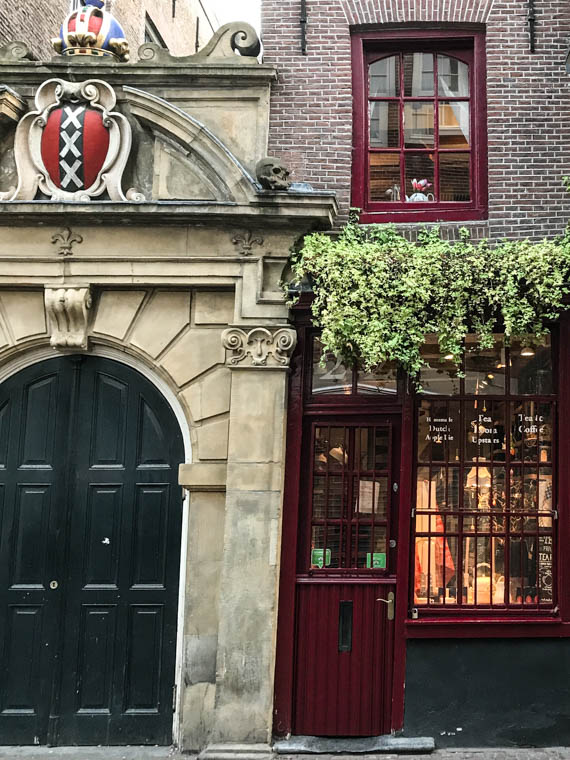 St Andrew – The Origin of Amsterdam's XXX
Visitors may speculate whether these crosses have a connection to the red-light district or X-rated shows. Indeed, many shops sell souvenirs that portray this association. However, the crosses have nothing to do with the infamous adult entertainment industry. These symbols are St Andrew's crosses and are also known as saltires. They have appeared on Amsterdam's coat of arms since 1505. St. Andrew was martyred in the 1st century AD and was crucified on an x shaped cross and was a fisherman. Amsterdam began as a fishing port and all ships registered there displayed the three crosses.